2019 Syllabus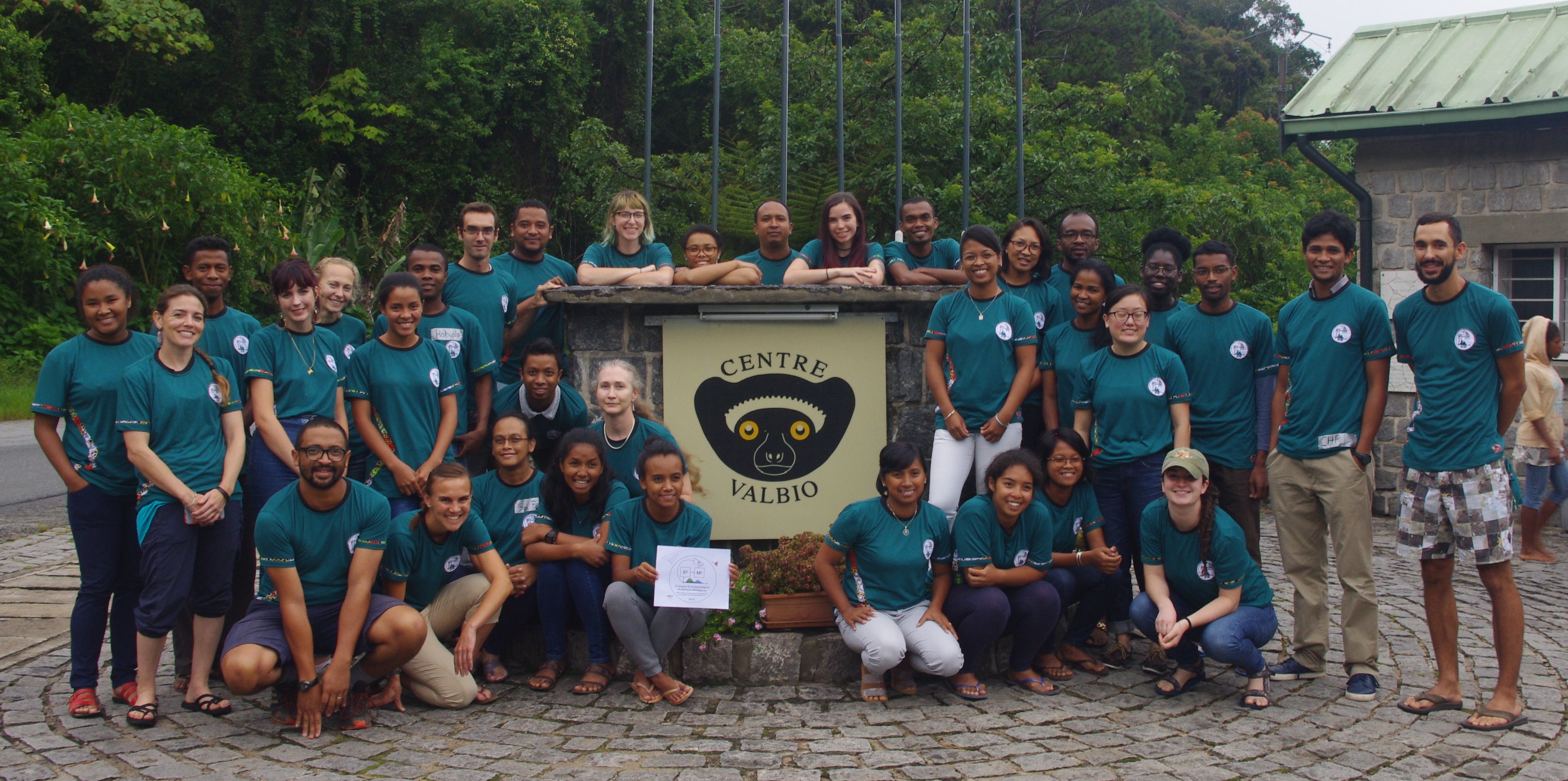 Please follow instructions for installing packages in R here.
Find your 'Challenge and Mentoring' Teams for the week here.
Saturday, Jan 12: 'R Bootcamp' (attendance optional) (at Institut Pasteur de Madagascar in Antananarivo)
8:00-8:30am: Brief Introductions (Cara)
8:30-10:00am: Intro to R Studio (Fidy)

Knowing your working environment
Assigning variables
Basic arithmetic
Running a script

10:00-10:30am: Coffee Break
10:30am-12:00pm: Small Groups: Software installation and catch-up. Mentors + instructors make sure all students have the proper materials installed and work through 4 tutorials with them. (Mentors)
12:00-1:00pm: Lunch
1:00-3:00pm: Lecture/Tutorial: Exploring & visualizing data in R (Christian)
3:00-3:30pm: Coffee Break
3:30-4:30pm: Lecture/Tutorial: Writing For-loops, If-Else Statements, and Functions in R (Cara)
4:30-5:30pm: Open mentoring session for outstanding questions
Sunday, Jan 13: "Travel Day"
6:00am: Meet at Institut Pasteur for departure to Ranomafana (lunch stop Antsirabe)
6:30-7:30pm: Dinner
7:30-8:30pm: Introductions (Cara) and Ice Breakers with data (Ben)
Monday, Jan 14 "Dealing with Data"
Tuesday, Jan 15: "Deeper Thinking With Data"
6:30-8:00am: Breakfast
8:00-8:15am: Road Map and Daily Agenda (Cara)
8:15-10:00am: Lecture/Tutorial: Introduction to Mixed Modeling (Andres)
10:00-10:30am: Coffee Break; prep for hike
10:30am-1pm: Morning hike in Ranomafana National Park
1:00-1:45pm: Lunch
1:45-3:00pm: Exercise + Discussion: Dynamical Fever (Mentors + Christian)
3:00-4:00pm: Lecture: Study Design and Data Collection/Management (Amy/Ben)
4:00-4:30pm: Coffee Break
4:30-5:30pm: Group exercise: Refining research questions for modeling (HW) (Cara)
5:30-6:30pm: Free time, or one-on-one mentoring, or additional time for Tutorial: Mixed Modeling in R
6:30-7:30pm: Dinner
Wednesday, Jan 16: "Thinking About Mechanism"
Thursday, Jan 17: "Fitting Models to Data"
Friday, Jan 18: "Refining Your Work"
Saturday, Jan 19: "Putting It All In Perspective"
Sunday, Jan 20: (Travel Day)
5:00-6:00am: Breakfast to go
6:00am: Board bus
Return to Antananarivo
Please upload your final slide presentations here by midnight on Sunday, January 20, 2019!
Monday, January 21: "Sharing Your Work" (at Institut Pasteur de Madagascar in Antananarivo)
9:00-11:00am: Closing ceremony and final student presentations (Cara)
11:00am-12:00pm: Final Feedback Session (Julio + Mentors)
12:30-2:00pm: Farewell lunch
2:00-4:30pm: Mini-symposium: "Modeling Insights Into Epidemiology and Ecology" (Instructor presentations)

Instructor and mentor research presentations, (TBA, 5-10 min each + questions)

4:30pm: Social Hour